While working for Allegra Surrey I was tasked with creating a Neighbourhood guide for the Welcoming Communities Program in Delta. 
With the style of this book I strived to make it feel multicultural with out too many tropes, so I opted to style the cover with patterns and colours weaving together in a way that reminded the viewer of specific ethnicities. 
The book also needed to be clean and communicate clearly as it was intended in part for new immigrants and needed to communicate visually along with a large amount of information, so we opted to colour and icon code the sections.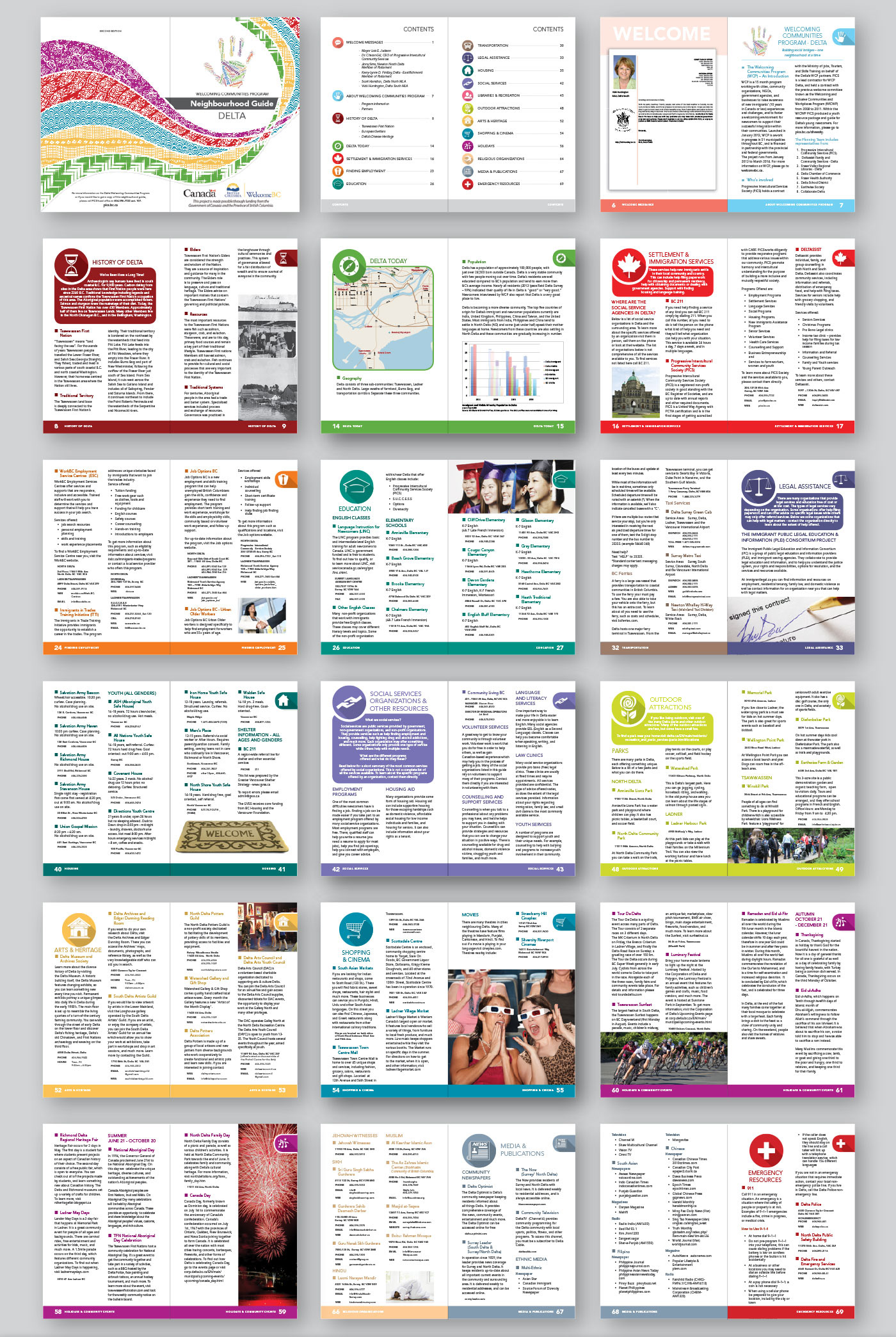 After we completed the guide we were asked to create a book of culturally diverse recipes submitted by the community and I did the design for this rack card sized booklet bound with a Chicago screw each recipe is indexed with the country of origin's flag.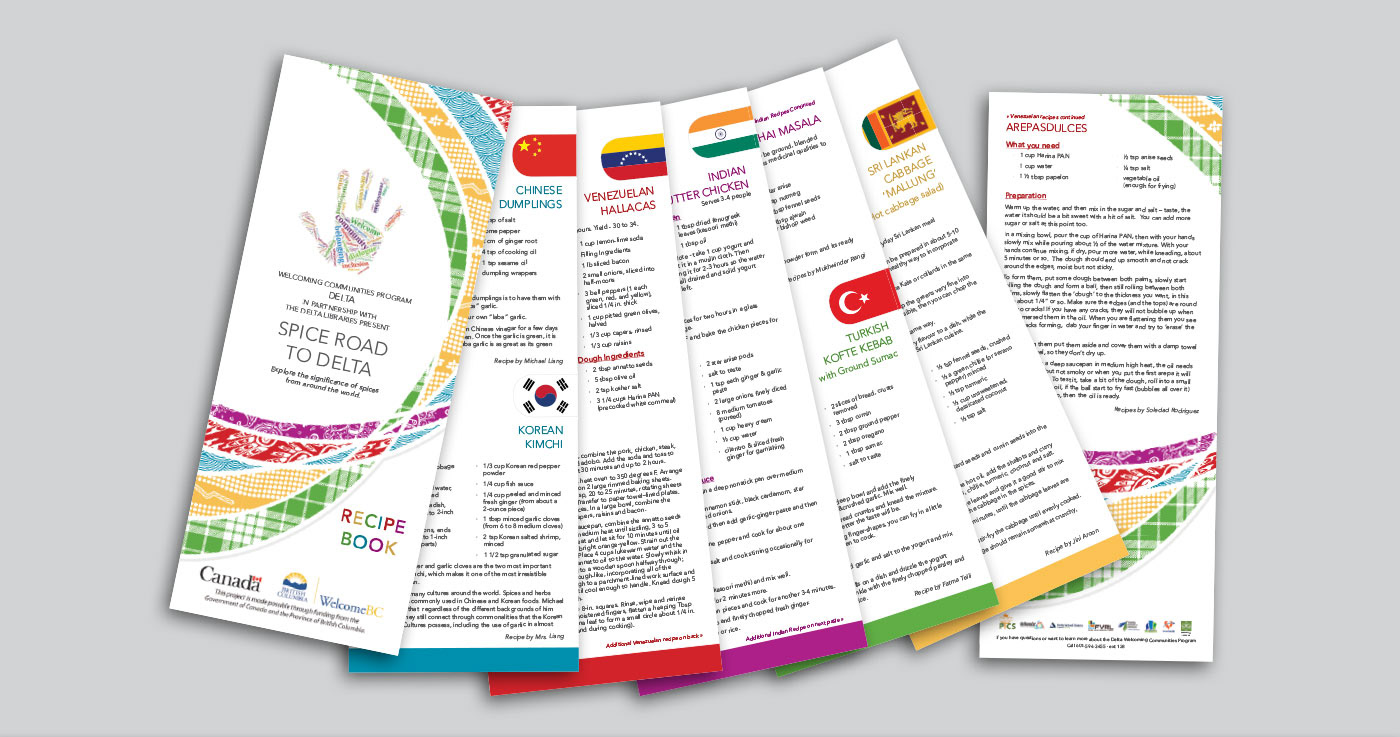 This is the Summit Program we made in the same style as the other materials.